Look Up Amsterdam
Bookstore, Art Gallery, Events and Educational Tours
Bookstore and art gallery
Amsterdam is a city of contrasts which play out through our art, music, architecture, history, social structures and our legal choices. Above and beyond them all lie sets of alternative ideas. Ideas of spirituality and rationality, greed and generosity, philosophy and faith, hope and despair, tolerance and love..
Our bookstore and art gallery cover all these Amsterdam themes and have made the decision to be an ethical store promoting locally produced and fairly traded products.
As has been the case for generations we continue to operate as an Amsterdam Christian bookstore and we have added to this a particular focus on art, history and philosophy. Our art gallery has a rolling set of exhibitions and in between these features works by artist Arjan Dijksma and photographer Heleen Van De Veen.
If you would like to order a book or art work let us know. Or if you are in Amsterdam come and browse in the store. We've built sofas into the store precisely so people can have some quiet moments with a book away from the rush of the city.
Events and Education - Lectures, guided boat trips and city walks.
Set on the site of an ancient gateway into this wonderful pilgrim city, we stand a stone's throw away from the founding place of the world's first multinational, a short stroll from first stock exchange and within easy walking distance of the former homes of artists Rembrandt and Van Gogh and philosophers Spinoza, Descartes and Locke.
Given this diverse inspirational surrounding, we also hope to be a gateway for our neighbours and visitors to investigate how this city made the modern world.
Inside our store we run history and culture events such as lectures and open mic nights for local singers poets and story tellers and we partner with our friends upstairs in the "Upper Room".
Over the past few years our volunteers and staff have also helped to guide numerous individuals and small groups on walks and boat trips through the city as part of our program to use the wider world as our classroom.
The topics our team regularly cover through events, trips and walks are:
"Amsterdam - The Ideas that Made the Modern World""Amsterdam and the Birth of Capitalism - A Business Guide""Amsterdam - A Christian History""Amsterdam - Free City | Slave City""Amsterdam - An Art Guide"and"Beyond the Red Lights - Amsterdam and the Sex Industry."
If you'd like to receive our program or have us organise a tailor-made group morning afternoon or evening in the city please contact us below.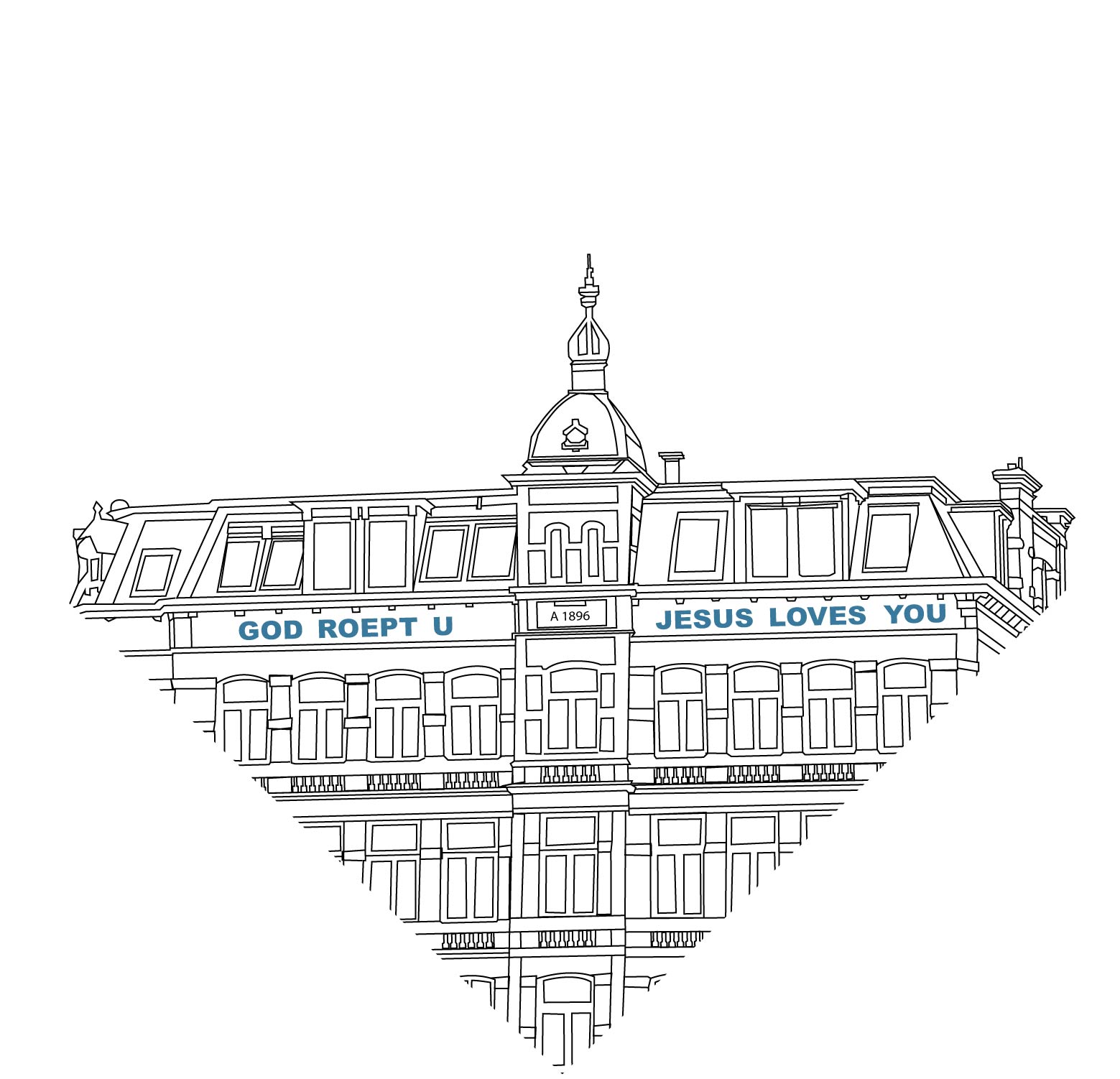 Above and beyond the normal to see the ideas that lie behind the world we see today.
If you are curious about our space or our events please feel free to leave us a message.
OPENING TIMES MONDAY - FRIDAY 11:00 - 17:00
Like us on Facebook